:::
The public hearing on the draft amendments to the Copyright Act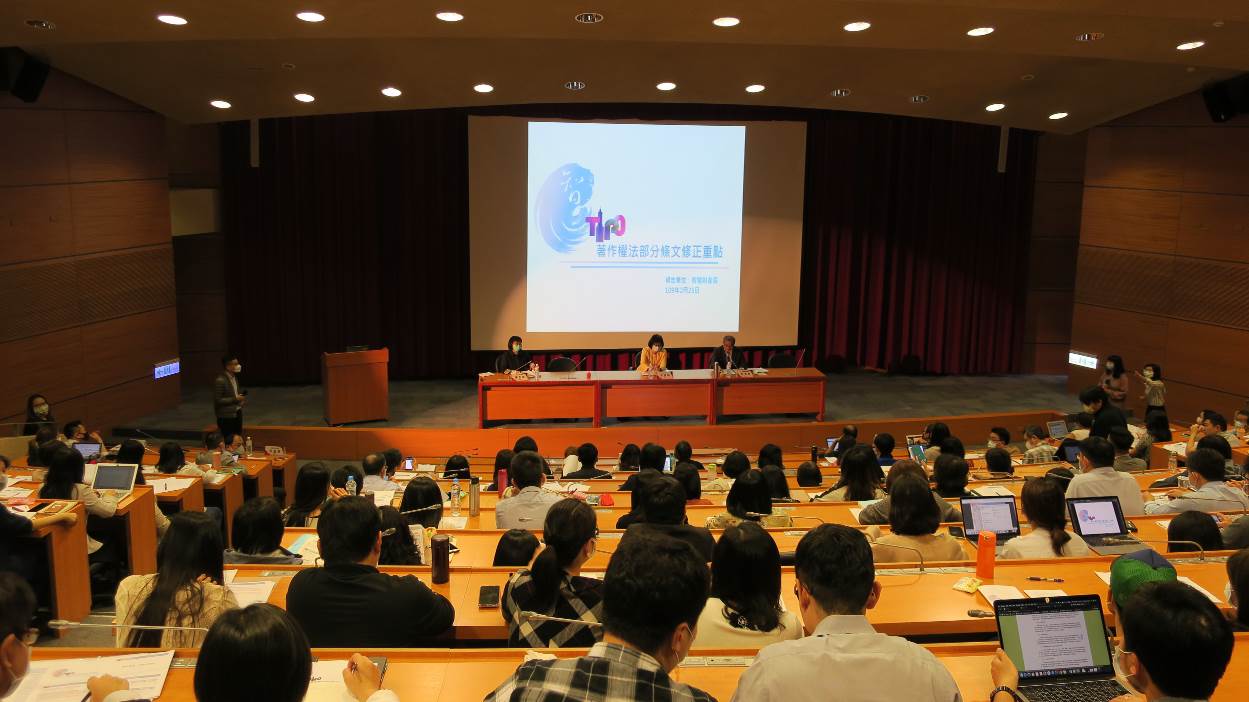 To make better uses of copyrighted works and to balance different rights in the digital age, TIPO proposed draft amendments to the Copyright Act and held a public hearing on February 25, 2020 at Tsai Lecture Hall, College of Law, National Taiwan University to draw opinions from the public. More than 200 people attended the event, including representatives of collective management organizations (CMOs), as well as publishing, TV and music professionals.
On the day of the event, the participants shared their views in regards to the content of the draft, in particular the difference between public broadcasts and public transmissions, the limitation of e-learning at schools, and criminal liabilities relating to copyright litigation. The participants also expressed their wish to know how to apply the amended regulations in the near future and the influences of such regulations. TIPO not only answered their questions on site, but arranged a Q&A sheet in written form afterwards and released it on March 6 on the office's website. The draft amendments to the Copyright Act may be adjusted according to more feasible ideas proposed by members of society soon.
The draft amendments to the Copyright Act were made to catch up with the latest trends in the digital age. Such amendments are expected to enhance protection of copyright holders, appropriately harmonize social interests as a whole, and boost growth in domestic cultural industry and add values of creativity, thereby increasing Taiwan's competitiveness.
For more information (in Mandarin), please visit:
Notes on the public hearing on the draft amendments to the Copyright Act
Publish Date : 2020-04-15
Update : 2020-04-15
Organization : International Affairs and Planning Division
Visitors : 265