:::
Registration for Invention Contest of Taiwan Innotech Expo starts now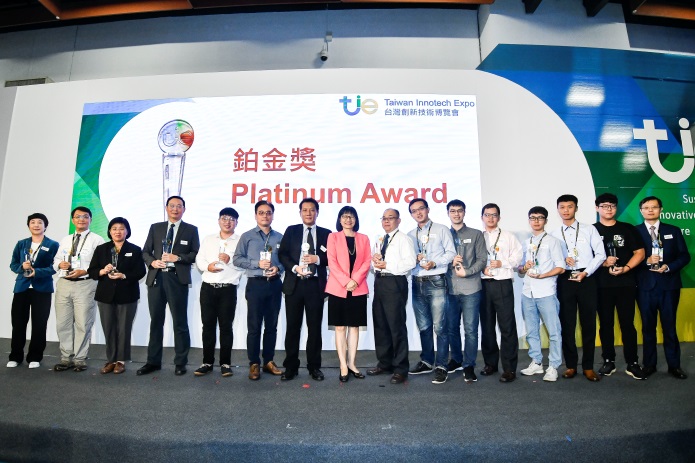 The 2020 Taiwan Innotech Expo will take place from September 26 to 28 at Hall 1 of the Taipei World Trade Center. A total of 500 global institutions from 25 countries will display 1,200 patents and inventions. The expo is Taiwan's most iconic R&D platform, and it draws more than 45,000 visitors every year. The 2020 expo is likely to be filled with people again. All members of the society are encouraged to take part.
The expo is mainly divided into two parts, Invention Contest and Three Major Themed Topics. For the contest, outstanding inventors, professionals, and scholars in the world are invited to show their new works. Every year, TIPO receives more than 600 entries on average. By holding the contest, TIPO aims to encourage the most innovative inventions with the best market potential with awards. Registration for this year's contest will remain open until June 30. Interested members of the industry, academia, and R&D are especially welcome to compete for the Platinum Medal and to make their works more attractive in the business world. There is also a hall that shows the inventions of the past three years by Taiwanese nationals, which have been awarded at competitions worldwide. The hall manifests the rich energy for innovations of the people in Taiwan.
Three Major Themed Topics was curated by seven ministries and councils together - Ministry of Economic Affairs, Ministry of Science and Technology, Ministry of Education, Ministry of National Defense, Ministry of Labor, Council of Agriculture, and National Development Council, focusing on technologies of the future, innovative inventions, and sustainable development. Bringing together the innovative technologies that the seven ministries and councils have helped to develop, the area manifests Taiwan's scientific R&D achievements. According to each topic, an international technology exchange display is set, showing the globe's recent highlights. The goal is to build cooperation channels and for industry, academia and R&D institutions home and abroad, whilst creating more opportunities.
More information (in Mandarin)
Related Photos
Publish Date : 2020-05-28
Update : 2020-05-28
Organization : International Affairs and Planning Division
Visitors : 196