:::
Analysis of trademark applications and the trend in business development in the past decade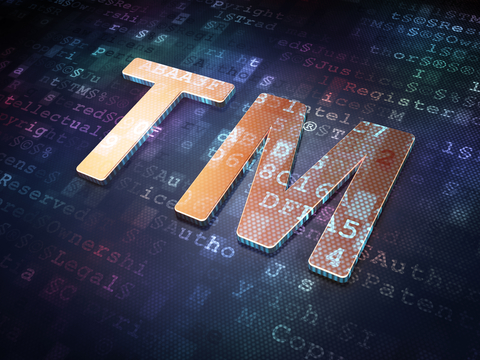 In recent years, TIPO has been publishing patent application analysis reports of domestic and foreign businesses' patent portfolios and the trend in their development. These reports have received great attention from various sectors.
This year, with reference to the "World Intellectual Property Indicators 2019 (WIPI 2019)" published by WIPO IP Statistics Data Center, TIPO uses similar method to group Nice classes assigned to designated goods or services of trademark applications into ten industry sectors (see attached chart), and publishes the report "Analysis of the trend in trademark applications from 2010 to 2019 by industry sector." It is the result of collecting and organizing more than 770,000 trademark applications over the ten-year span, and the complicated data is converted into easily-understood graphs and charts by employing data visualization and data-driven strategy.
At the same time, the report compares the latest WIPI 2019 Report with the data of Taiwan's residents' applications to reveal the similarities and differences between Taiwan's industry sectors and those of other countries. As such, the report serves as a reference for businesses to build portfolios, develop brands, and stay current with market trends.
This report focuses on the trend in the development of different industry sectors. Main points are summarized as follows (see attached chart):
I. Trademark applications in the "agriculture" sector over the past decade take the lead, accounting for 19.2%~21.6% of all applications. "Agriculture" corresponds to Classes 29~33 and 43 in the Nice Classification. Namely, they include food, beverages, catering, accommodation and other goods and services that are most relevant to the daily lives of general public. As near 70% of the trademark applications are filed by residents, among which Class 43 is the second highest sector, it shows residents' passion for brand innovation and entrepreneurship in the catering business.
II. "Business services" is the second largest industry sector in residents' trademark applications over the past decade. It corresponds to Class 35 in the Nice Classification which covers commercial services such as wholesale and retail, advertising and marketing, and import/export agents, as well as financial services in Class 36. Class 35 also tops all of the sectors in residents' applications and this is indicative of Taiwan's burgeoning commercial activities such as the retail business, and ongoing intensive development of business services in recent years.
On the third place is "health" industry sector, which corresponds to Class 3 and Class 5, namely cosmetics, cleansing products, as well as pharmaceuticals and medical products. This also reflects the fact that residents are placing great emphasis on physical wellbeing and beauty care, which in turn is driving relevant businesses to apply for trademark registration for their brands.
III. Trademark applications by non-residents over the past decade are dominated by the "research and technology" sector. Applications filed in this sector take up 16.8%~19.3% of all types of applications with a modest increase in growth. "Research and technology" sector covers Classes 9, 38, 42, and 45, namely computers, communications, and consumer electronics equipment, communications transmission, scientific and technological R&D, as well as legal services.
Over the past decade, Japan, the US, and mainland China have become the top three foreign applicants of trademark, whose applications take up more than half of all applications by non-residents. This shows not only the ongoing competition among these countries in technological R&D but also points to their proactive efforts to seek trademark protection for their patented technologies under the territoriality principle. Taiwan is the hub for the world's high-tech industries such as electronics, information, and telecommunications. It is also an integral part of many countries' global brand portfolios.
IV. "Health" and "agriculture" are the second and third highest industry sectors of non-residents' trademark applications in the past decade. The same sectors also occupy the third and the first places in residents' applications. The high domestic demands for these products and services are driving foreign applicants to pivot their emphasis and invest in Taiwan.
V. Trademark filing activity is a relatively less discussed benchmark. To compare trademark filing intensity across countries, WIPI measures resident application class counts in relation to GDP (per USD 100 billion GDP) and population level (per million population). The data may show both the size of the economies and the level of economic development of different countries, while it may also reflect how the costs of trademark application could have some adverse influence on demand for application.
Take the 2018 data for instance, trademark applications filed domestically in China unsurprisingly skyrocketed, catapulting the country's average application class count per USD 100 billion GDP and application class count per million population to the top spot.
In comparison with the average class count per GDP, Taiwan is on par with that of South Korea. As to average class count per million population, Taiwan is growing steadily and equivalent to that of the Netherlands. Both Taiwan's average class count per GDP and that of per million population are higher than the world's average.
VI. Below is a comparison between Taiwan's statistics and those of other countries in the WIPI 2019 (data gleaned from year 2018) report.
In 17th place globally, application class counts stood at around 109,000 classes.
In 15th place globally, registration class counts stood at around 93,000 classes.
In non-residents' applications filed in Taiwan, the rations of goods and services to all are close to those of WIPO's statistics (TIPO: goods 71.2%, services 28.8%; WIPO: goods 68.9%, services 31.1%).
In non-residents' applications filed in Taiwan, the top four industry sectors are, in descending order, "research and technology," "health," "agriculture," and "clothing and accessories." These are the same top four industry sectors in WIPI 2019 report, albeit in different order. This reflects that with the waves of globalization continuing to surge, countries around the world are developing businesses that are increasingly similar in kind. As with the trend that big businesses will always sustain their dominance, multinational corporations are investing heavily in developing their global marketing portfolios. Under such circumstances, SMEs more than ever must rely on their creative energies to facilitate any business breakthroughs.
Over the past few months, the world's economic and trading activities have suffered drastic changes due to the Covid-19 pandemic. In the meantime, the economic outlook is still brimming with uncertainties. Nevertheless, Taiwan has rarely experienced any deficiency in economic vitality and people enthusiastic about starting businesses.
As restaurants, hotels, and tourism industries are regaining momentum in the domestic market during the post-Covid-19 time, we can expect a continuous growth in applications in the "agriculture" sector. In addition, the success fight with the pandemic is also the result of our ongoing efforts in the promotion of medical care and biotech industries. Large amount of investment, accompanied with solid foundation of upstream and downstream manufacturing businesses, has made Taiwan the key provider of medical supplies in regional or even global markets, which could therefore bring a huge opportunity for business development in the "health" sector.
As well as continuing the effort in the name of "Taiwan's national team," relevant businesses are expected to be prepared in advance, be more flexible to their coping strategies, and speed up the pace of creating their own brands.
Attachment(s) for download
Publish Date : 2020-07-10
Update : 2020-07-10
Organization : International Affairs and Planning Division
Visitors : 351