:::
September 1: TIPO introduces operational directions for third parties to participate in patent examination process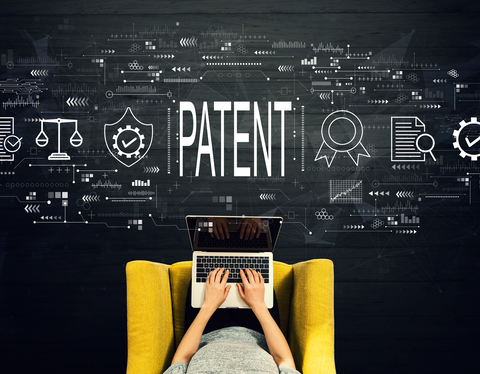 TIPO has always strived for the highest standards when it comes to patent quality. As a further sign of this commitment, the office has been working on how to best encourage third parties to submit prior art concerning the patentability of an invention after the publishing of patent applications 18 months following the earliest effective filing date - this reflects similar measures adopted worldwide and serves to enhance the stability of patent rights.
With the aforementioned goal in mind, TIPO has introduced the Operational Directions for the Processing of Third-Party Observations on Invention Patent Applications. It is hoped that the new directions, which were announced on August 25, 2020, and came into effect on September 1 of the same year, will clearly regulate public participation procedures. TIPO will also provide convenient access to third-party observation application forms via Taiwan's Patent Search System.
As for patent citation information, this will henceforth be relayed to patent applicants by notification, while patent citations themselves will be made available to the public on the Patent Search System. These measures are designed to ensure that valuable public input by means of third-party observations becomes the driving force for the improvement of patent quality.
The operational directions will present a host of advantages for patent applicants, industries and TIPO.
1. Advantages for applicants: In the past, roughly 100 third-party patent observations were filed with TIPO every year. However, up to 90% of third parties requested that citation information not be published, leaving many patent applicants in the dark and unable to make necessary revisions to their claims before patent approval. This could result in time-consuming, costly post-grant litigation proceedings.
    Thanks to the new directions, patent applicants will now be informed about the filing of third-party observations in a timely manner. This will not only safeguard the rights and interests of patent applicants, but also enhance their patent's stability and benefit their patent portfolio both at home and abroad.
2. Advantages for industries: Convenient access to third-party observation application forms and document templates provided by TIPO will make it easier for interested parties to file observations and prior art for examination purposes.
    Rules regarding the time frame for submissions have also been relaxed. Where an applicant files for both an invention and a utility model patent for the same invention, interested parties will no longer have to wait 18 months until publication of the invention patent application to submit observations or prior art, but may already do so after completion of the formal examination of the utility model, which tends to only take a little over two months.
3. Advantages for TIPO: By providing convenient access to third-party observation application forms and document templates via Taiwan's Patent Search System, TIPO is able to encourage third parties to more readily submit citation information, which in turn helps examiners gain an overview of evidence relating to prior art while also mitigating the risk of administrative costs being incurred due to subsequent invalidation proceedings.
In essence, the new directions will facilitate alignment with international practices and more effectively encourage public/third-party participation in the process of patent examination. They should also help in reducing the economic burden on patentees wishing to maintain the validity of their patent. We are confident that these positive changes will further improve patent examination quality in Taiwan.
Operational Directions for the Processing of Third-Party Observations on Invention Patent Applications
Operational Directions for the Processing of Third-Party Observations on Invention Patent Applications – easy-to-follow infographic
Publish Date : 2020-09-25
Update : 2021-11-04
Organization : International Affairs and Planning Division
Visitors : 1109