:::
TIPO Statistics Report: Patent and Trademark Applications in 2020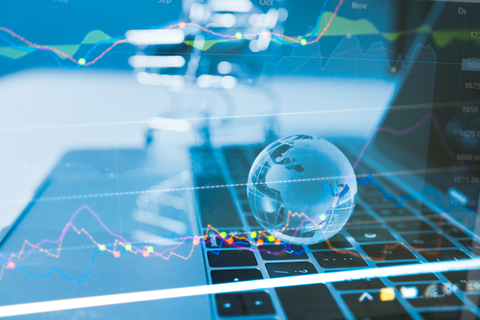 In 2020, overall patent applications decreased by 3% to 72,238 cases. Of these, invention (46,664) and design patent applications (8,019) decreased by 3% and 9%, while utility model patent applications (17,555) remained stable. For trademark applications, 94,089 cases (covering 119,660 classes) were filed—the highest number recorded ever since TIPO's founding in 1999. As to examination efficiency, the average disposal pendency was 13.9 months and 6.5 months for invention patent applications and trademark applications respectively, allowing applicants to benefit from a fast and effective examination service.
Resident invention applications highest since 2014 with industry and school sector boost
Invention patent applications (19,012) filed by residents hit their highest level since 2014. This was due to a 1% rise in the number of applications by corporations, with those filed by SMEs alone experiencing an impressive 17% increase. Meanwhile, applications by schools saw a surge of 16%. Utility model applications (16,445) also rose slightly by 0.2% (Fig. 2, Fig. 3) from last year. As for non-residents, invention, utility model and design patent applications were down to 27,652 cases, 1,110 cases and 4,072 cases (Fig. 2).
Japan claims top spot in non-resident patent applications
A breakdown by applicant nationality shows that Japan continued to top the list with 13,247 overall applications, followed by the US (7,358) and mainland China (3,761), while Germany (1,165) moved to fifth place. Japan also led in the number of invention and design patent applications, and mainland China surpassed other countries when it came to utility model applications (Fig. 4).
Trademark applications reach record high with a surge in resident applications
As for trademarks, the number of applications (94,089) hit its highest level since TIPO's founding in 1999. This was mainly due to a 17% increase in resident applications (72,170), while those by non-residents (21,919) fell (Table 1, Fig. 5).
Among the top 5 trademark-filing countries (regions), mainland China (4,575 cases) took the lead, followed by Japan (4,013 cases) and the US (3,814 cases). Applications filed by the US were up 5%, while those by mainland China and Japan were down from last year (Fig. 7).
Resident filings under top 5 Nice classes achieve two-digit increase, while Class 5 reports the strongest growth in non-resident filings
With regard to resident trademark applications, class 35 (advertisements and business operation) topped the list with 13,230 classes. Applications filed under the top 5 classes saw an increase of 13%-29% (Fig. 8). Among resident applicants, UNI-PRESIDENT ranked first with 749 classes, followed by WOWPRIME (284 classes) and EASYCARD CORPORATION (183 classes) (Fig. 9).
Regarding non-resident trademark applications, class 9 (computer and technology products) led with 4,389 classes, while class 5 (pharmaceuticals) recorded the strongest growth with 3% (Fig. 8). Among non-resident applicants, HUAWEI led with 121 classes, followed by SHISEIDO (114 classes) and KAO (96 classes) (Fig. 9).
Invention patent and trademark application pendency remain stable
TIPO went at full throttle to step up examination efficiency. As a result, the average disposal pendency was less than 14 months for invention patent applications. For trademark applications, it dropped to 6.5 months—a record low since 2009. Pending applications for both invention patent and trademark applications were maintained at about 49,000 cases (Fig. 10, Fig. 11) to help businesses quickly obtain IP rights and begin developing portfolios.
Attachment(s) for download
Publish Date : 2021-02-26
Update : 2021-11-04
Organization : International Affairs and Planning Division
Visitors : 721