:::
TIPO Releases Guide to AI Application in Precision Medicine IP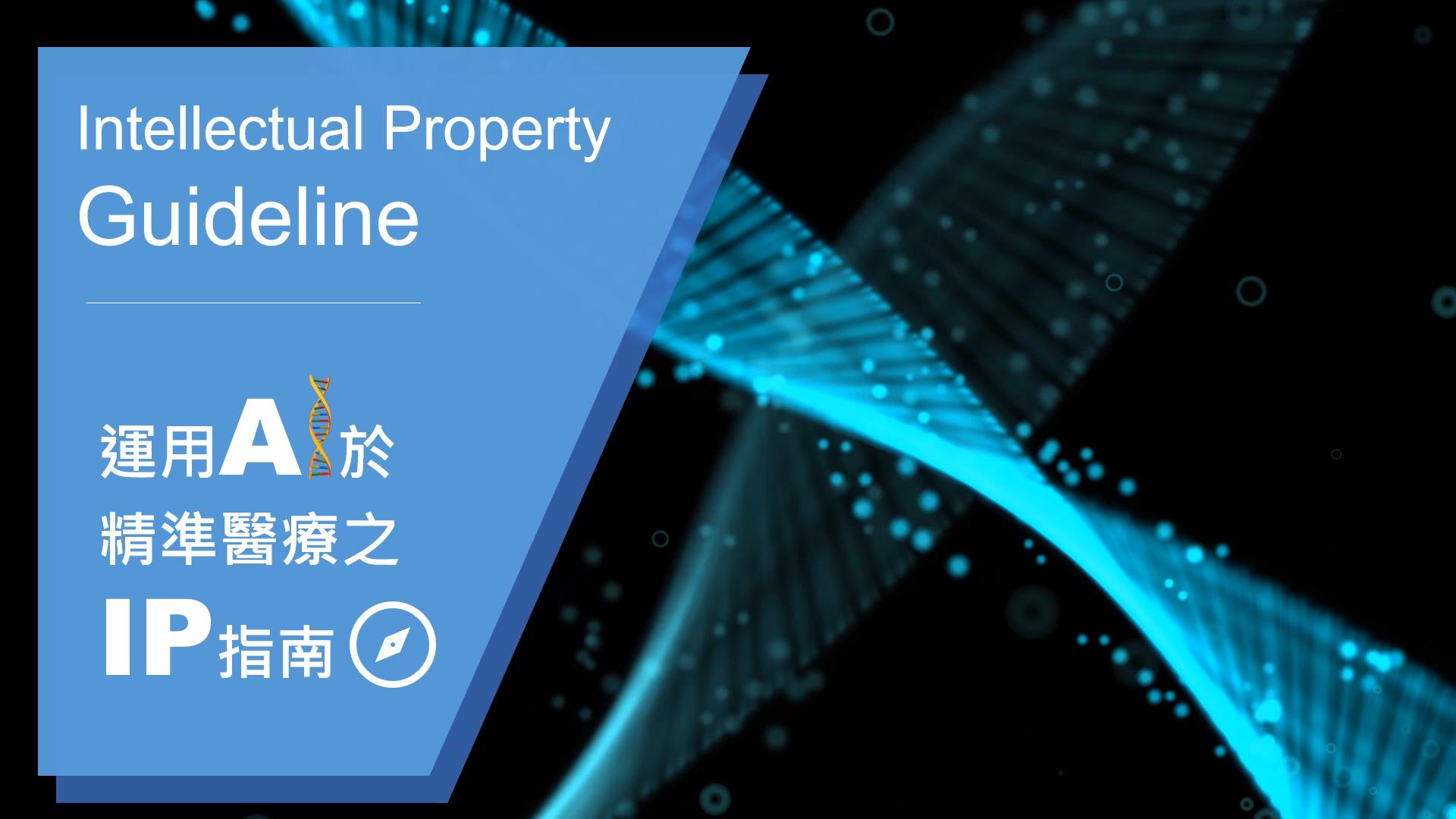 To assist in building IP Portfolio for Precision Health – one of the Six Core Strategic Industries of Taiwan – TIPO held various speeches, consultations, and interviews throughout 2021, intending to facilitate conversations between TIPO, the precision health industry, and research institutions. Additionally, TIPO offered customized coaching to research programs granted by the Department of Life Sciences of the Ministry of Science and Technology, and gained a deeper understanding of the obstacles that may arise when eHealth and Precision Health industries seek IPR protection. Based on the above-mentioned experiences, the Guide to AI Application in Precision Medicine IP was compiled for public reference.
The Guide, presented in the form of a video, consists of 12 topics covering the fields of patents, trademarks, copyrights, and trade secrets. By featuring scenarios most concerning to industries or frequently encountered situations, the video disseminates relevant and crucial intellectual property knowledge, starting from R&D, the application process, IPR protection, to means to acquire further information regarding IP.
Guide to AI Application in Precision Medicine IP is available on the TIPO Youtube channel.
Publish Date : 2022-01-05
Update : 2022-01-05
Organization : International Affairs and Planning Division
Visitors : 554