:::
TIPO Launches Design Patent Priority Document Exchange Program with JPO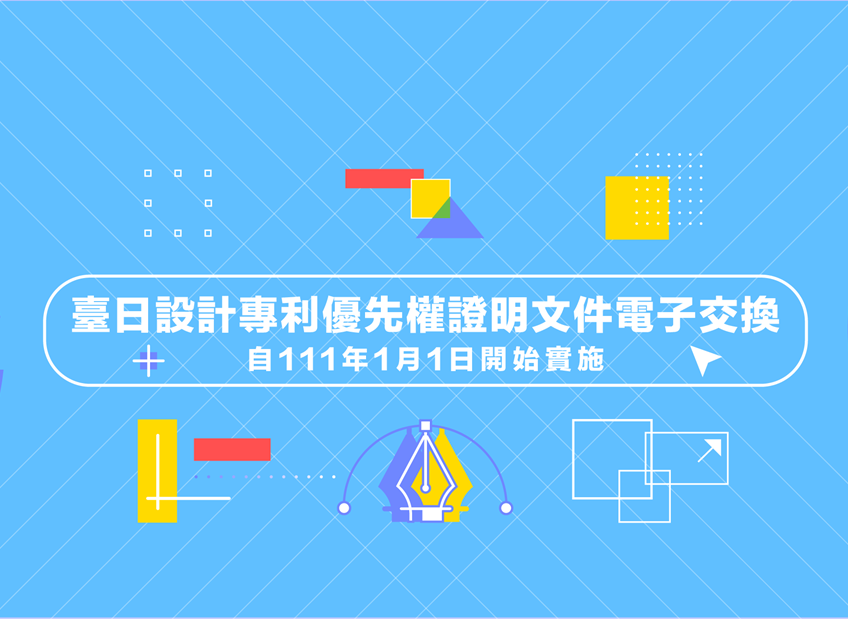 The Taiwan-Japan MoU on Electronic Patent Priority Document Exchange (PDX) was signed in 2013, applicable to both invention and utility model patent applications. As the PDX program has been put to extensive use by applicants from both countries since its implementation, an additional MoU on Design Patent Priority Document Exchange was signed in 2019. Upon its implementation, by providing an alternative to mailing paperwork, the PDX program can increase application efficiency and streamline cross-country application procedures. Broadening the scope of the bilateral PDX cooperation has also made the exchange mechanism between Taiwan and Japan progressively comprehensive and robust.
Starting from January 1, 2022, a design patent applicant will be deemed to have filed a priority document if he/she provides an access code issued by the JPO within 10 months after the earliest priority date. The design patent application form and the application instructions have both been amended and provided for applicant use, in conjunction with the forthcoming implementation.
Publish Date : 2022-01-05
Update : 2022-01-05
Organization : International Affairs and Planning Division
Visitors : 640