:::
TIPO Publishes Case Studies on IT Patent Examination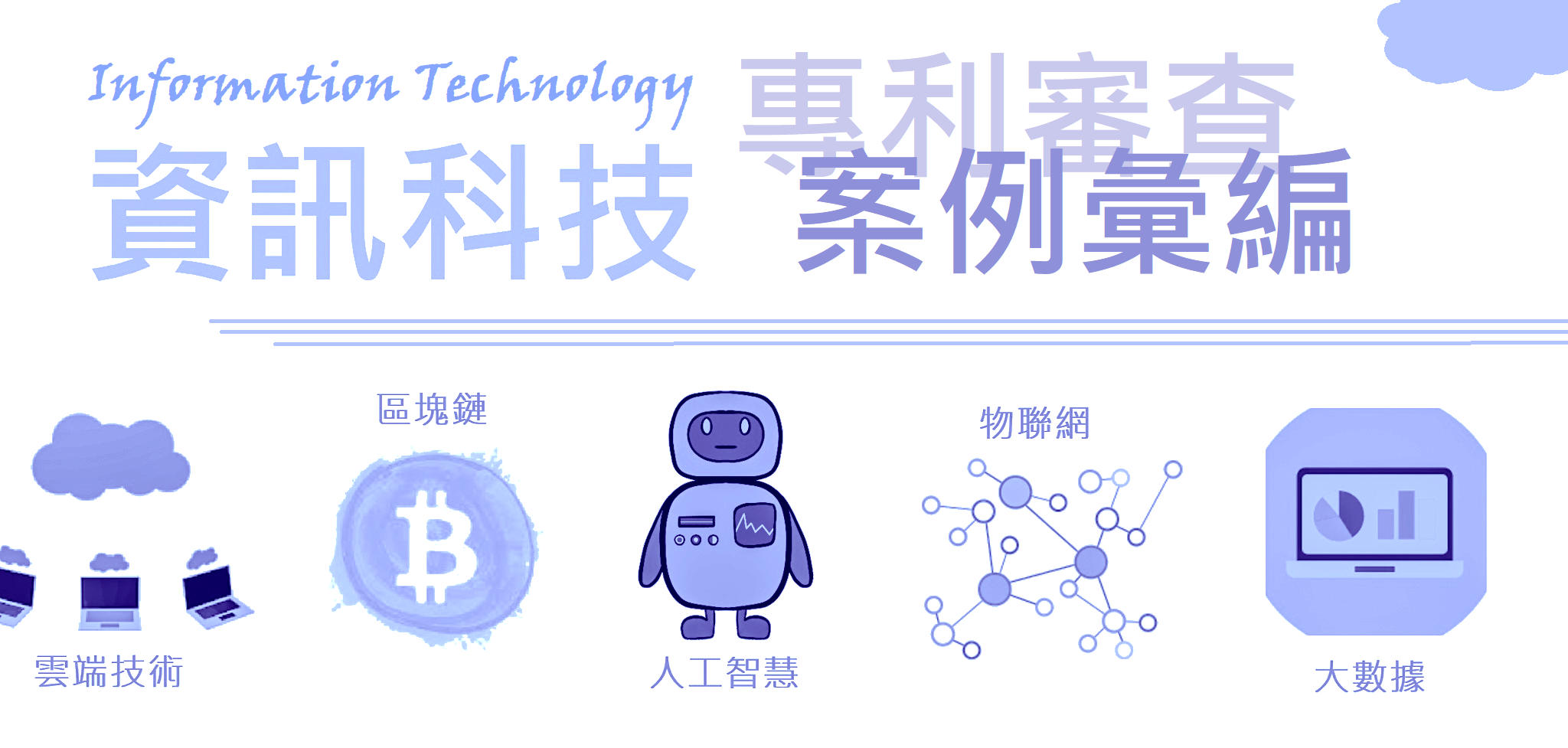 In order to protect innovation and establish clear standards for patent examination, TIPO has updated Part II, Chapter 12 of the Examination Guidelines for Computer Software-Related Inventions, in response to industry changes. The revisions came into effect on July 1, 2021.
TIPO also provides 20 case studies across the five major fields of IT – AI, IoT, blockchain, cloud applications, and big data – to help applicants better understand the basis on which patent applications are assessed and ensure that patent examiners utilize the same concepts during examination. The compendium of case studies, Case Studies on IT Patent Examination, is available to the public and includes both patentable and non-patentable requests to illustrate, step-by-step, how the patentability of each request is considered.
Case Studies on IT Patent Examination explains patentability criteria such as the definition, clarity, and inventive step of the invention, as well as whether it can be carried out by a person ordinarily skilled in the art. Also included within the compendium are detailed, step-by-step descriptions of how each criterion is considered, making it easy for IT patent applicants to follow the process and facilitate their own application. This will also ensure better quality software-related patents for Taiwan in the future.
Publish Date : 2022-02-25
Update : 2022-02-25
Organization : International Legal Affairs Office
Visitors : 925