:::
NT$ 250,000 in Prizes: Registration for the 2022 Competition for Patent Portfolio Analysis is Now Open!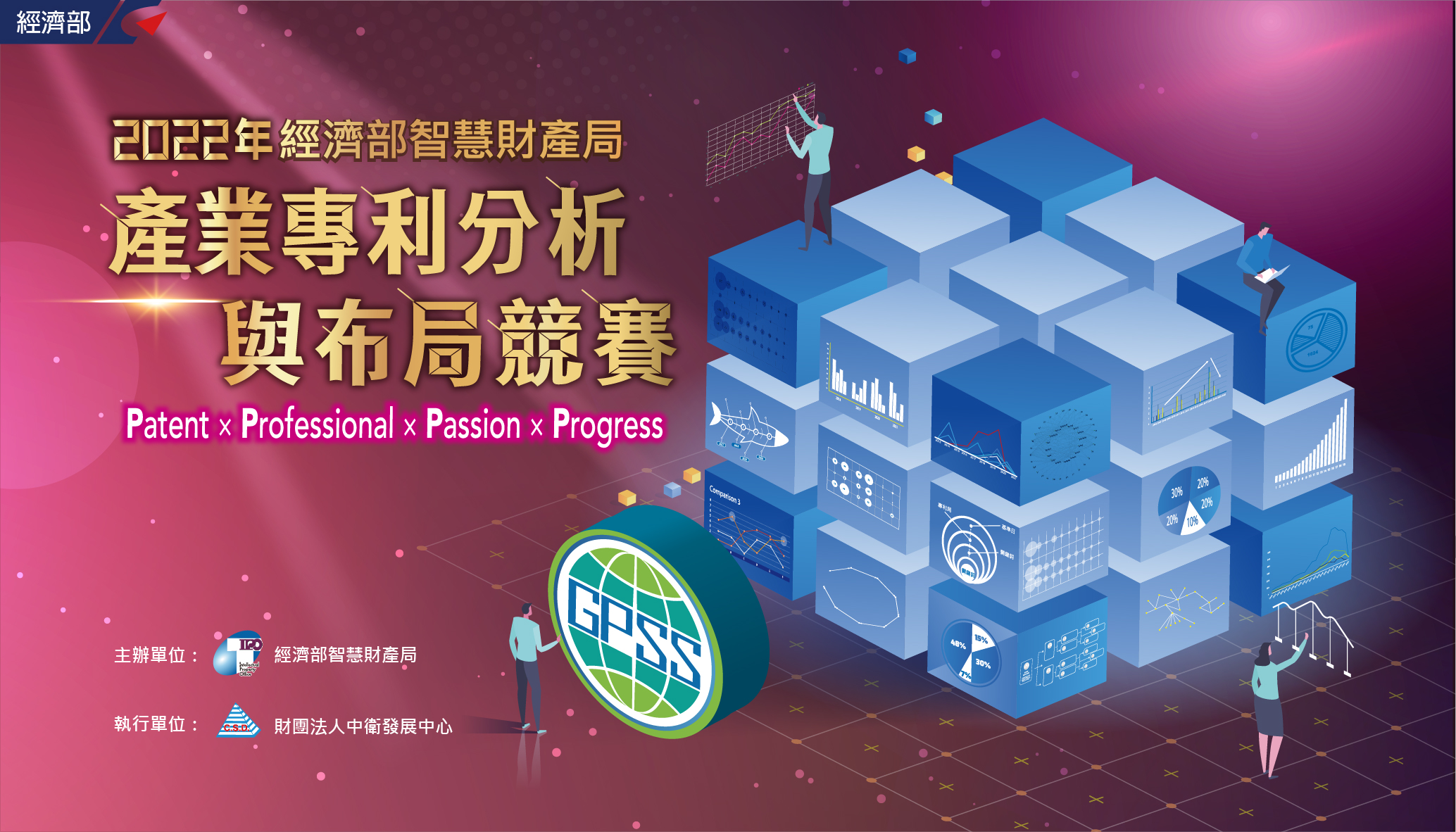 The 2022 Competition for Patent Portfolio Analysis has officially commenced and will run from now until June 17. Anyone with an interest in the development of IP strategies and portfolios are invited to participate and exchange views on industry trends and patent portfolio analysis.
The competition, organized by TIPO, has reached its second year. TIPO aims to encourage commercial use of strategic patent portfolios and foster future patent portfolio professionals in industry and academia with the competition and has therefore, tied the theme with the NDC's Six Core Strategic Industries.
Contestants will conduct patent searches, statistical and chart analysis on the Global Patent Search System (GPSS), which is the main platform where the competition shall take place. GPSS also allows for advanced analysis, such as technology function matrixes, directly on the platform.
Patent search analysis can reveal information of interest to businesses, such as the level of core technologies, industry positioning, competitor relations, the evolution of technology, and future trends in technology development. Patent searches can also explore valuable patents to help businesses build their patent portfolios and develop competitive strategies.
TIPO is offering a free 12-hr course on patent searches and industry analysis, which will hopefully provide them with valuable practical training. The courses will delve into the field of patent searches, industry analysis, and patent portfolios, as well as instruct contestants on the various search and analysis functions of GPSS. 
TIPO hopes that with the additional training, contestants will be able to enhance their understanding of patent search and analysis – fostering IP professionals for the future and ensuring Taiwan's competitive edge in the global community.
NT$ 250,000 has been allocated for prizes to attract greater participation, and TIPO will be hosting a series of warm-up events online during the registration period. An expert seminar is scheduled for May 12, and patent experts with many years of practical experience have been invited to share their knowledge and explain important concepts.
A warm-up workshop on May 19 will provide practical information on how to build a technical framework before conducting patent searches, and then apply the knowledge to the ongoing competition. TIPO hopes this will help emphasize the importance of having a thorough understanding of the industry before conducting the patent search. 
Individuals with an interest in the development of IP strategies and portfolios are invited to sign-up. Contestants must register in groups of three to five, and registration will close on June 17, 2022. Please register online or submit the registration form via mail. 
Publish Date : 2022-05-12
Update : 2022-05-12
Organization : International Affairs and Planning Division
Visitors : 476