:::
Pilot Program for IP Info Cloud Services Began on August 3, 2022 – Patent & Trademark Open Data Downloads Available Now!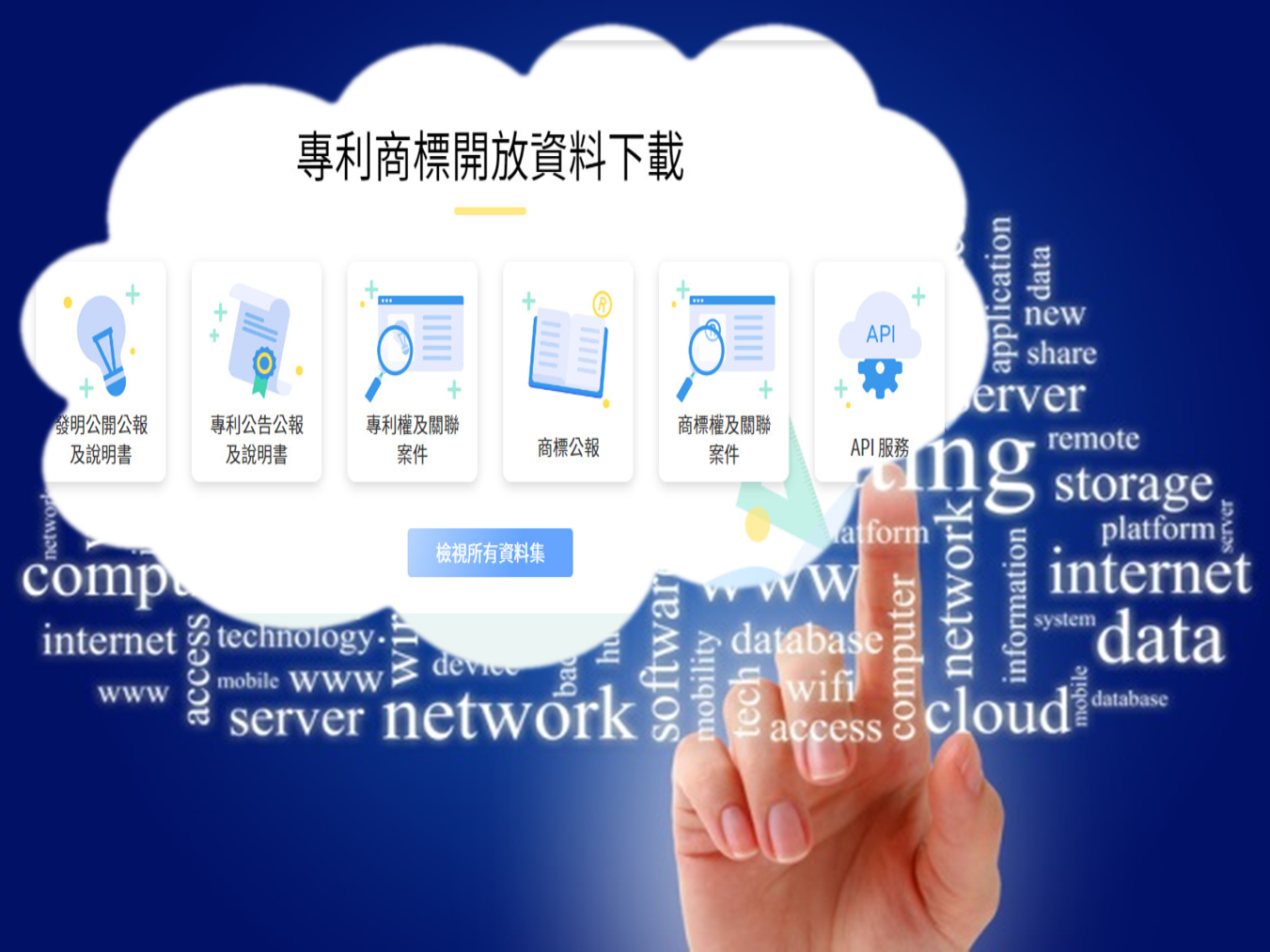 In response to government policy to promote better cloud services to the public, TIPO has been working on the IP Info Cloud Services Project since 2021. Application platforms on the public cloud have been constructed, and TIPO also plans to incorporate IP open data, trademark search, industry IP knowledge, and other services in several stages to provide rapid and reliable access to IP information and furnish a more comprehensive digital IP environment for Taiwan.
TIPO has successfully finished the first stage of operations by setting up the IP Info Cloud Service and transferring the Patent & Trademark Open Data Website onto the new platform. The service is now operational and available to the public.
Publish Date : 2022-09-20
Update : 2022-09-20
Organization : International Legal Affairs Office
Visitors : 793