:::
The Highest Honor in the Field of Patents – The Awards Ceremony for the National Invention and Creation Awards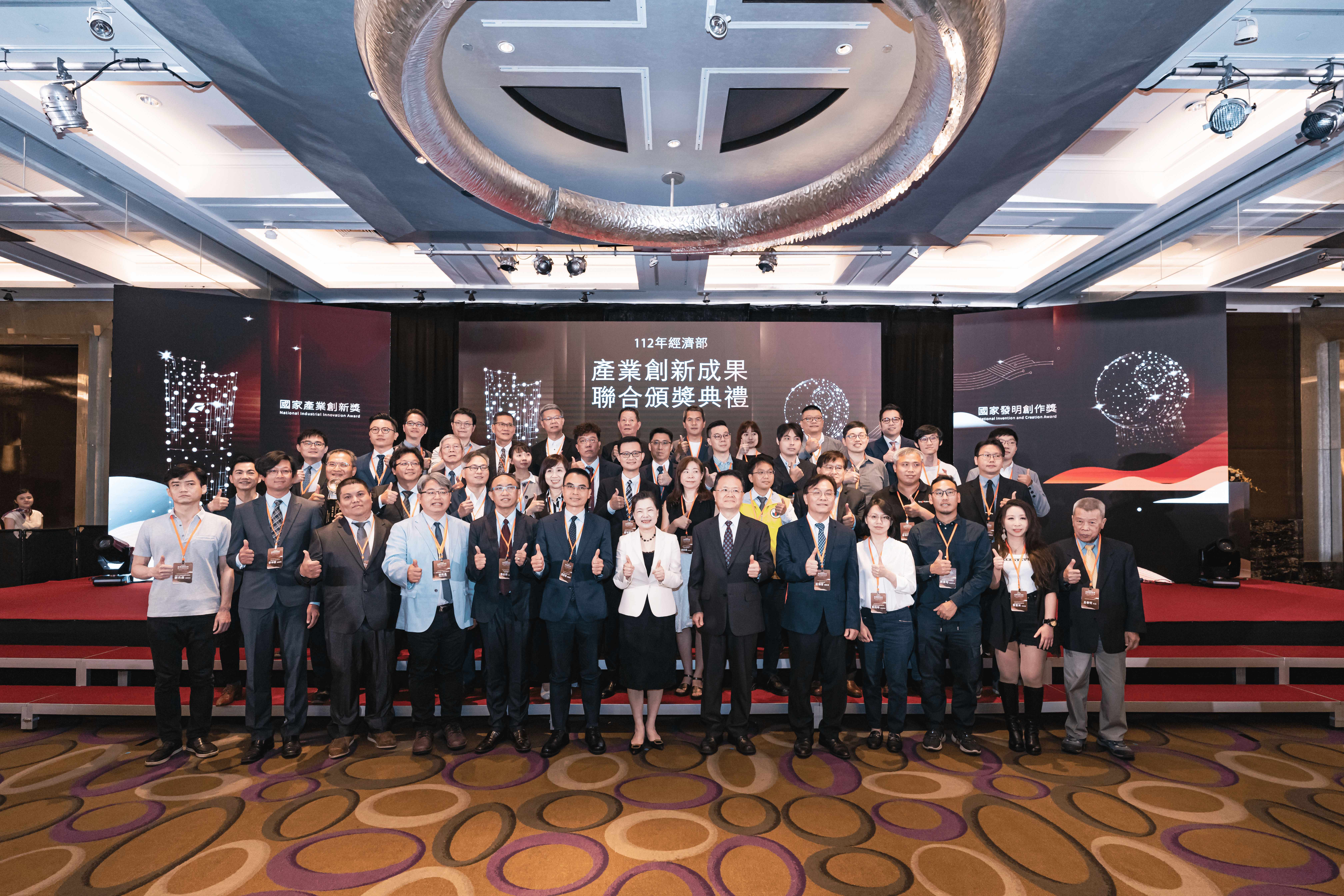 To encourage industry innovation and patent inventions, the MOEA tasked TIPO and the Department of Industrial Technology (DOIT) with organizing the National Invention and Creation Awards and the National Industrial Innovation Awards respectively. The awards give recognition to organizations, teams, and individuals from the industrial, academic, or research spheres that have created added value for technology through incorporating innovation or commercializing invention patents. The hope is that through public recognition, we can encourage domestic businesses, research institutions, and individual inventors to value technological innovation and prompt exchange between the industrial, academic, and research spheres – contributing to the effort of furnishing greater innovation for Taiwan's industries and technologies.
The joint award ceremony for the 2022 National Invention and Creation Awards and the 8th Annual National Industrial Innovation Awards was held on May 15, 2023. Awards were given to 23 organizations, 7 teams, and 16 inventors, as well as 43 patent submissions. The ceremony occurs only once every two years. Vice Premier Cheng Wen-tsan and Economic Minister Wang Mei-hua were in attendance and personally handed out the awards to recipients. A total of almost 300 attendees, including recipients and reporters, came from various industries and bore witness to how innovation prospers within Taiwan industries.
Winning entries from the 2022 National Invention and Creation Awards will be featured at the 2023 Taiwan Innotech Expo (TIE) Outstanding Inventions Pavilion between October 12 and 14. All who are interested are welcome to attend the 2023 TIE and view the winning entries for themselves.
Publish Date : 2023-06-12
Update : 2023-06-12
Organization : International Legal Affairs Office
Visitors : 214