:::
Online Preliminary for the IP Trivia Competition Begins in June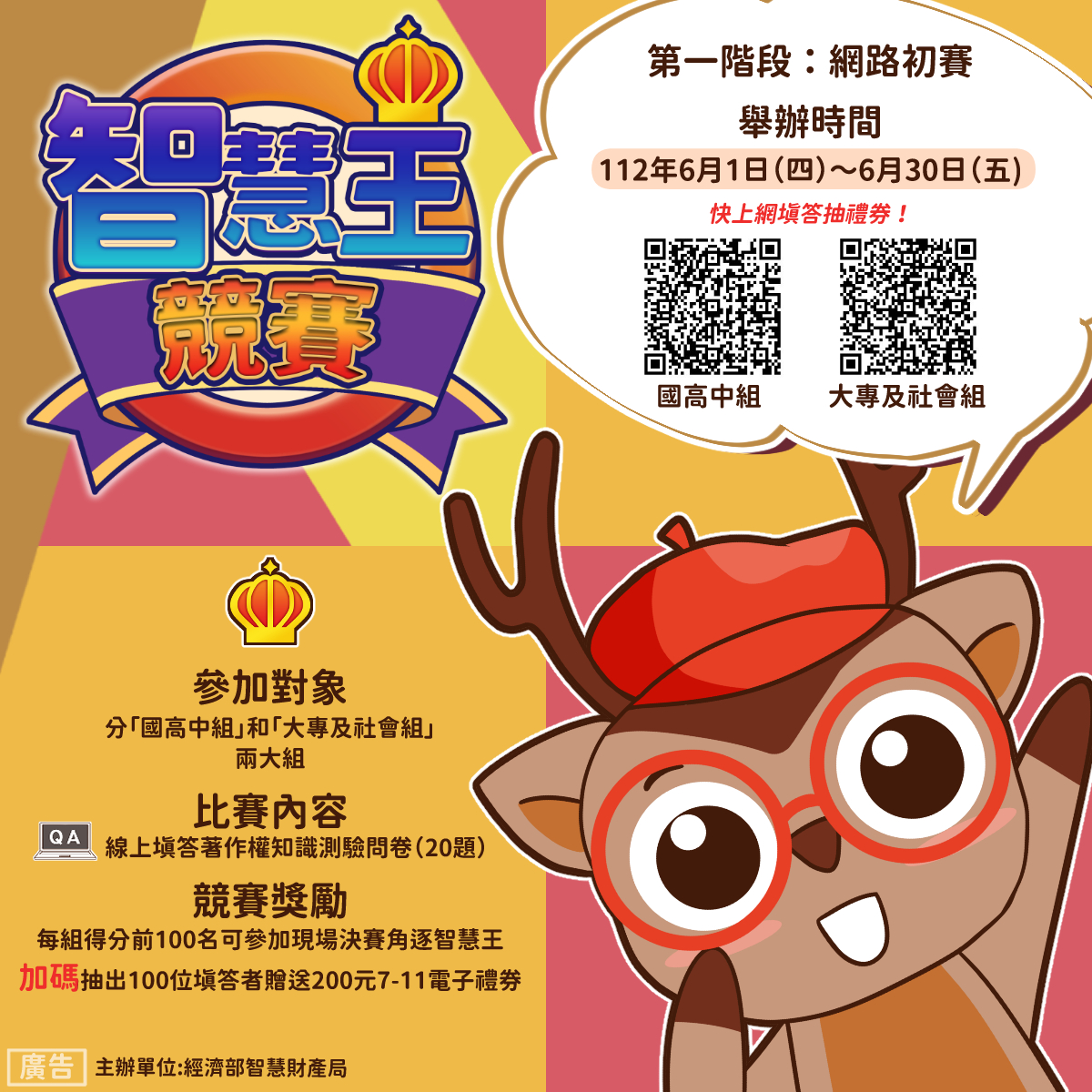 In order to enhance the public's understanding of copyrights, TIPO will hold the first ever IP Trivia Competition this year. Registration is open from now until June 30, and all who are interested are welcome to join.
The competition is divided into two phases: an online preliminary and an individual finals. Participants register for one of two categories: "Middle and High School Division" or the "University and Professional Division." Common copyrights questions are incorporated into trivia questions. All participants in the online preliminary have a chance of winning a NT$200 convenience store voucher.  
To encourage widespread participation, one hundred participants with the highest scores will be selected from each division to participate in the finals – competing for the ultimate title. A total of over NT$60,000 will be awarded in prizes. Don't miss out!
For IP Trivia Competition updates, please follow the Original Creation x I Support You FB page.
Publish Date : 2023-06-12
Update : 2023-06-12
Organization : International Legal Affairs Office
Visitors : 156