:::
Mobile Applications for TIPO's TWCA Digital Certificates are Now Available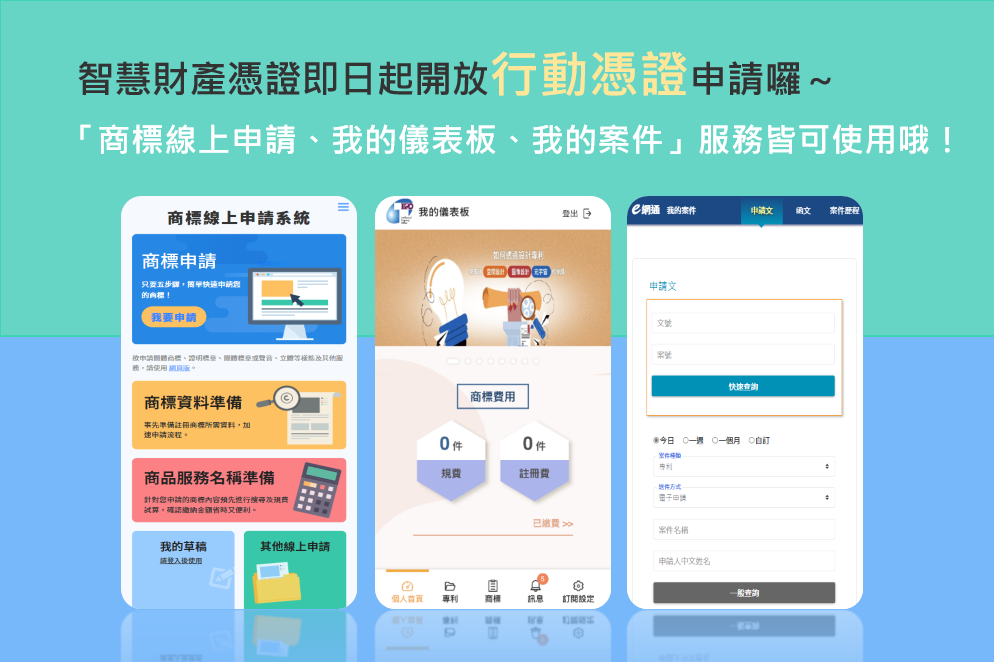 TIPO commissioned TAIWAN-CA (TWCA) to issue mobile certificates to optimize our digital application services and enhance compatibility with mobile devices. These certificates will support services such as online trademark applications, My Dashboard, My Cases, and other related services that require mobile certificate signing and identity verification.
Visit TWCA's certificate application site and fill out the form to apply for mobile digital certificates. You will be required to submit documentation and send the application either directly to TWCA's Taipei office or to TIPO offices in Hsinchu, Taichung, Tainan, and Kaohsiung.
Publish Date : 2023-07-14
Update : 2023-07-14
Organization : International Legal Affairs Office
Visitors : 377