:::
TIPO's Annual IPR Seminars Begin on July 24, 2023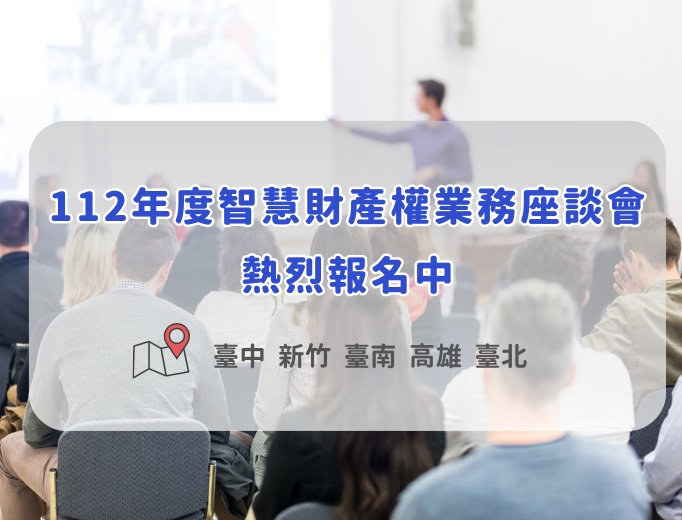 The annual TIPO IPR Seminars shall be held in-person on July 24 in Taichung, July 26 in Hsinchu, July 31 in Tainan, August 1 in Kaohsiung, and August 8 in Taipei. TIPO Director General Liao shall be personally leading a team of senior TIPO officials to attend these seminars.
This year's seminars will explore five topics:
1. Introduction to New Design Patent Regulations: Revisions to the Design Patent AEP (Accelerated Examination Program) and Deferred Examination Program.
2. Metaverse Patent Trends and Application Considerations
3. Analysis of Disputes Regarding the Interpretation of Patent Claim Construction
4. Introduction to Trademark Agent Management Mechanisms and Accelerated Examination Programs
5. Reminders on Patent and Trademark Affairs
The seminars also include panel discussion and participation is widely encouraged. Patent attorneys and patent agents are eligible to claim 2.5 OTJ training hours for attending the seminar.
Publish Date : 2023-07-14
Update : 2023-07-14
Organization : International Legal Affairs Office
Visitors : 255