:::
TIPO Publishes 2023 IPR Seminar FAQ Online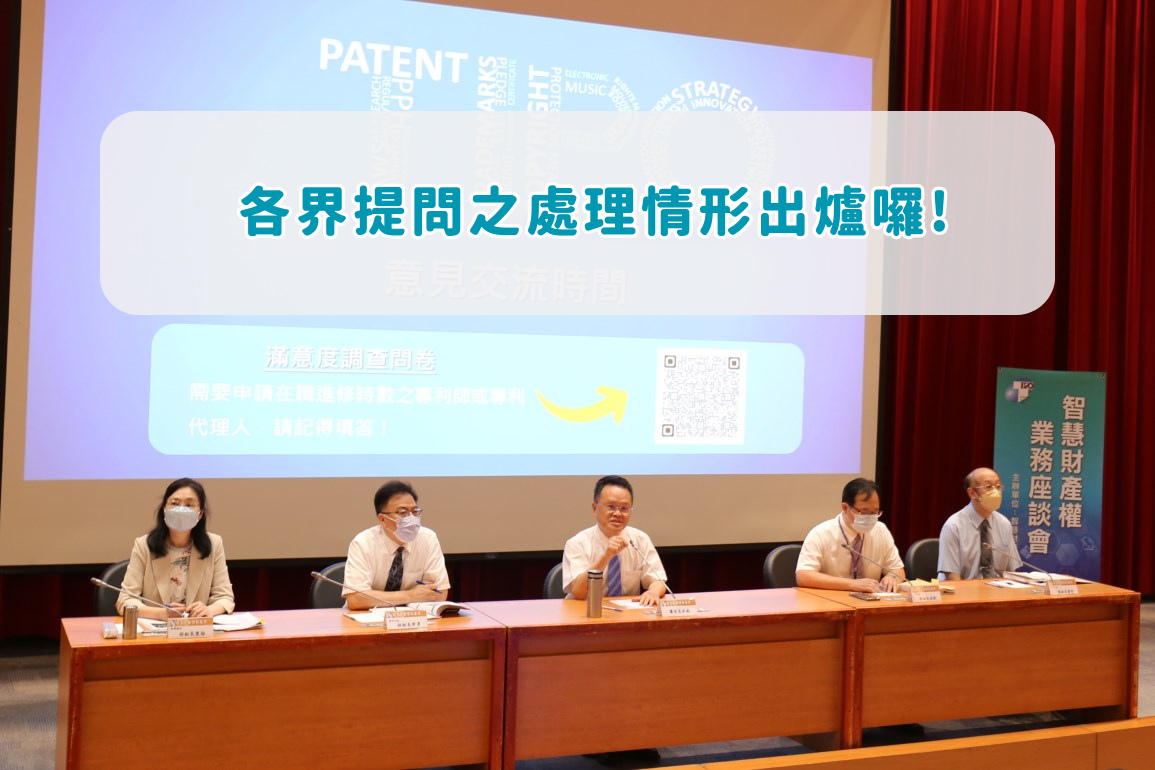 TIPO offered the 2023 IPR Seminars at Taichung, Hsinchu, Tainan, Kaohsiung, and Taipei on July 24, July 26, July 31, August 1, and August 8 respectively. The seminars were attended by 354 persons.
During the seminars, participants asked a total of 41 questions regarding seminar topics and TIPO's services. TIPO has responded to these questions and provided updates, which are published on TIPO's official website for public reference.
Publish Date : 2023-09-06
Update : 2023-09-06
Organization : International Legal Affairs Office
Visitors : 288